Lumbie Mlambo is a mother, wife, and graduate from Indiana University South Bend and Texas Woman's University. A Tony Elumelu Aluma, Global Goals Ambassador, UNA Women's member, Global Goodwill Ambassador, and a United Nations Global Water Partner, she is an active advocate for clean water and empowering women and girls to lead healthy and fulfilling lives. Lumbie was born in Zimbabwe but moved to the United States in 1985. She resides in Dallas, Texas, with her family......
Inspired by her orphaned father who never went to school but served as a revered humanitarian in his local community, Lumbie took the leap to continue her father's legacy.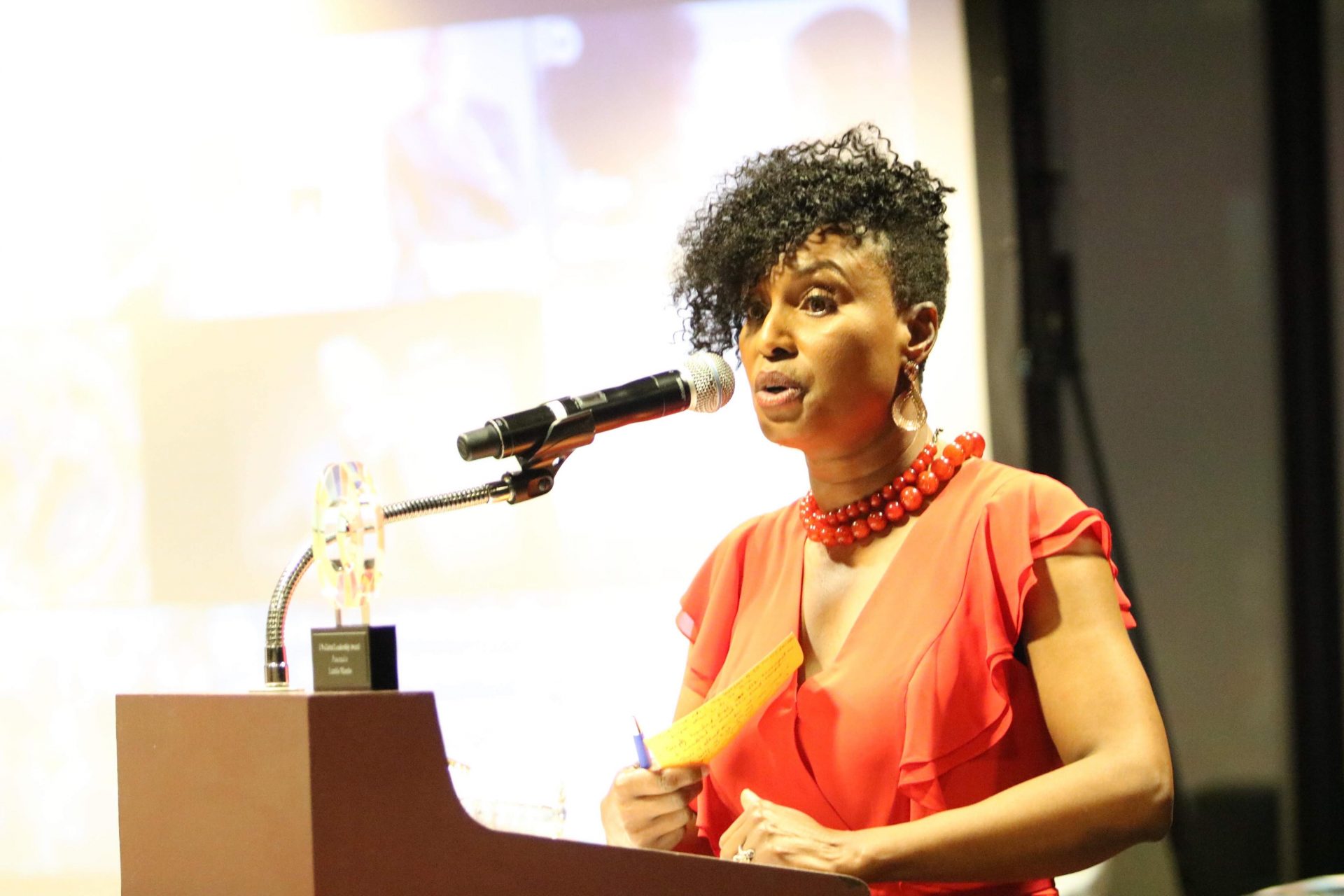 As a result of her dedicated actions in serving the Igusi, Zimbabwe, community, she started the 501(c)(3) nonprofit JB Dondolo, Inc., after her father's namesake. JB Dondolo, Inc.'s mission is to remove barriers of access to clean water, sanitation, and hygiene in underserved and impoverished communities to help reduce poverty and promote gender equity.
As a UN advocate and active supporter of the United Nations' Global Goals, Lumbie makes her voice heard about the issues impacting women and girls globally, sharing her insights and knowledge on how such issues can be addressed. She is extremely passionate about improving people's lives and restoring dignity, which starts when women and girls have a seat at the table. In 2019, the United Nations Association of Dallas Chapter nominated and selected Lumbie for the UN Global Leadership Award for her work with JB Dondolo, Inc. on Clean Water and Sanitation (SDG 6). In 2021, she was awarded The Mavericks Community Shining Star Award ( recognizing her organization's work internationally) by the University of Texas at Arlington (UTA). Also, she is a member of ForbesWomen and Global Citizen Forums. Lumbie also serves as the advisor for The Global Futurist Initiative which accelerates youth action through the power of expression.
In addition to her most recent opportunity to speak for the University of Arizona Forbes School of Business and Technology Center for Women's Leadership, Lumbie is a frequent guest on 90 Minutes in Africa TV segment of My Prime Media. Also, she has been asked to speak on major platforms including the United Nations Association – USA Dallas International Women's Day, World Digital Weeks, WiZE Network, Girl Scouts of America, Innovators Box, X Genesis, European Technology Chamber, The State of Women "Amplifying Her Voice", and HerStory Circle.
 
Lumbie has also been featured in numerous media outlets including the following: Global Goodwill Ambassadors "The Ambassador", The Globe and Mail, Voice of America (VOA), United Nations Association USA, FUSION Magazine, Texas Woman's University Women Who Lead, Your Mark on the World, Formidable Woman Magazine, The State of Women, NBC 5 Tell Me Something Good, No Strings Attached e-news, Good Morning Texas, Purdue University Krannert Magazine, The Global Business Podcast, Global Health Pursuit, The Stream, Valder Beebe Show, My Digital Self, We are ND, Voyage Dallas, and Southern Dallas Magazine. .
Want to learn more about Lumbie? Check out these videos.
JB Dondolo Igusi Project Intro
Lumbie speaks on Finding Your Purpose
Lumbie's speaks water on Red Carpet
Women and Girls Ethical Issues with Water